When Teachers & Professors
are Accused of Misconduct
April 8, 2022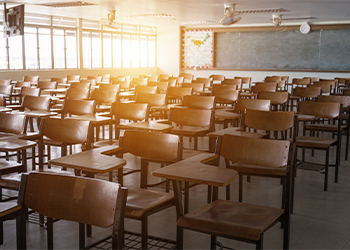 Professors and teachers play a tremendous part in the lives of their students. They teach and mentor students, improve their knowledge and career skills, and help them become responsible individuals. Unfortunately, some professors and teachers act inappropriately or may be wrongly accused of misconduct by their students. According to the most recent statistics, the California Commission on Teacher Credentialing received about 3,492 misconduct cases during the 2020-21 fiscal year.
If you are a professor who has been accused of misconduct by a student, hiring a skilled California criminal defense attorney is imperative for detailed guidance and immediate intervention. At the Alec Rose Law Office, I am committed to offering knowledgeable legal services and advocating for the rights of professors and faculty members at UC Davis, UCLA, The Claremont Colleges, Cal-Tech, and other educational institutions across California. If you've been accused of misconduct, you deserve compassionate legal representation.
As your legal counsel, I will work diligently to understand your unique circumstances and enlighten you about what to expect at the professor conduct hearing. Additionally, I can prep you intensively to defend yourself during a disciplinary hearing or a Title IX hearing and improve your chances of a favorable outcome. My firm proudly serves professors and teachers across Los Angeles, Santa Ana, Ventura, Santa Barbara, San Diego, San Bernardino County, Orange County, and the rest of California.
Types of Misconduct
Misconduct can be described as an unacceptable act or improper behavior by a professional person or employee. Depending on the surrounding circumstances, a professor may face a number of misconduct allegations, including:
Research misconduct

Sexual harassment

Student abuse (physical or verbal)

Detrimental act to the education profession

Violation of employee handbook

Willful or unlawful mismanagement of school resources

Participating in illegal acts on college property

Manipulating, altering, or falsifying official professional documentation

Cheating on a professional exam
If you are a professor who has been accused of misconduct by a student, you need to reach out to a knowledgeable criminal defense lawyer immediately to determine the best course of action.
What is Title IX?
Title IX, passed as part of the Education Amendments of 1972, is a federal civil rights law enacted to protect individuals from sex-related discrimination in educational institutions with federal funding. The law states that:
"No person in the United States shall, on the basis of sex, be excluded from participation in, be denied the benefits of, or be subjected to discrimination under any educational program or activity receiving Federal financial assistance."
Additionally, Title IX law prohibits gender or sex discrimination among professors, students, and faculty members of educational institutions. The law offers an approach that mitigates sexual harassment, discrimination, and violence in institutions that receive federal funding.
For example, if a student accuses their professor of sexual harassment or assault, a Title IX hearing may be conducted to investigate and remedy such sexual misconduct allegations. A skilled attorney can enlighten you about what to expect during the investigation and a Title IX or misconduct hearing.
Investigation
Title IX and misconduct hearings often involve a panel of investigators comprising selected faculty members. The panel will evaluate the various accusations and evidence brought against the accused party (professor) by the accuser (student). During the proceedings, you will be asked extremely personal and extensive questions concerning your relationship with your accuser.
Determination Hearing
A neutral hearing officer will be called upon to conduct a determination hearing. The officer will review all the available evidence, facts, and any other information obtained during the investigation. This will be used to determine whether the accused professor acted against the institution's code of conduct.
Appeals Process
If you are found to be innocent of the misconduct allegations, the complaint against you may be dismissed. Conversely, if you are found guilty, the hearing officer will inform you of any remedies offered to the accuser. You could face termination and other severe punishment.
Nonetheless, either party can still appeal the hearing officer's decision. A panel that is made up of faculty members will review the appeal and make a final decision.
With your career, professional opportunities, and everything else on the line, getting effective advocacy from a knowledgeable attorney is crucial.
How a Skilled Attorney Can Help You
Accusations of professor misconduct by students are serious and could result in harsh sanctions, including termination and other devastating consequences. If found guilty, it could jeopardize your personal reputation and your professional opportunities. When facing misconduct allegations as a professor, it is crucial that you speak with an experienced professor defense attorney immediately.
At the Alec Rose Law Office, I'm dedicated to providing comprehensive legal guidance to professors and teachers in educational institutions across California. When you need to defend yourself against misconduct allegations, I will coach you through the Title IX or misconduct proceedings and prep you extensively for your hearing. Having me on your side can maximize your chances of an outcome that allows you to move forward.
Don't face your misconduct allegations alone. Contact me today to schedule a simple case assessment with an aggressive Title IX attorney. At the Law Office of Alec Rose PC, I can offer you the highly-personalized legal guidance and effective advocacy throughout your Title IX or misconduct proceedings. My firm proudly serves clients across Los Angeles, Santa Ana, Ventura, Orange, San Diego, San Bernardino, Victorville, or anywhere else in California.