Steps to Take After Being Accused of Academic Dishonesty
Sept. 30, 2022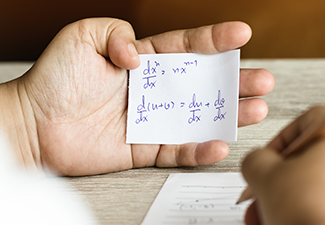 Every college and university student has been told about the importance of respecting and following the principles of academic integrity. Unfortunately, it is not uncommon for students to be accused of academic dishonesty or misconduct when they are innocent and have done nothing wrong.
Accusations of academic dishonesty are a serious matter that could ruin your reputation and hinder your educational and career goals. If you are accused of academic dishonesty, seek legal counsel as soon as possible.
At the Alec Rose Law Office, I represent students facing academic dishonesty allegations in colleges and universities across California, including but not limited to UC Berkeley, The Claremont Colleges, Stanford, University of Southern California, University of San Diego, and the University of California, Los Angeles, which is only a few miles from my office.
If you have been accused of academic dishonesty or other forms of academic misconduct, contact my office in Los Angeles, California, and I will listen to your situation and help you develop a strong defense.
Common Cases of Academic Dishonesty
Academic dishonesty refers to actions that students take in an attempt to gain an academic advantage while undermining academic integrity. Typically, academic dishonesty cases involve some form of plagiarism or cheating, but those are not the only forms of academic misconduct.
Common cases of academic dishonesty include:
Cheating

Plagiarizing

Purchasing or otherwise obtaining a pre-written essay or assignment

Impersonating other students in an exam or test

Collaborating with other students without permission

Forging or falsifying an academic record or other documents

Helping others cheat or engage in other forms of academic misconduct

Misrepresenting the results of your research
Plagiarism and cheating are not uncommon in universities and colleges in the United States and across the world. According to the International Center for Academic Integrity, 64% of students admit to cheating on tests, while 58% admit to committing plagiarism.
What to Do If You've Been Accused of Academic Dishonesty
If you are facing allegations of academic dishonesty, you need to know what steps to take to defend yourself against the accusations and protect your academic record and future:
Do not respond to the allegations before you speak with an attorney. If you have been accused of academic dishonesty, you do not need to respond to the claims immediately, even if you know that you are innocent. Do not respond to the allegations, no matter how untrue or outrageous they are, before you consult with an attorney.
Hire a student defense attorney to advocate for your rights. Contrary to popular belief, hiring a student defense attorney to defend you against academic dishonesty accusations does not make you guilty. Your attorney will examine the details of your case to start preparing you for the administrative hearing.
Review the school's Code of Conduct. Nearly every college and university has a Code of Conduct that clearly defines what constitutes academic misconduct and dishonesty, as well as the possible consequences of violating the Code.
Gather evidence. As you prepare for your administrative hearing, it is important to develop a strong defense by gathering all available evidence that proves your innocence. Even if you acted unfairly to a certain extent, evidence might help you prove that your actions were not in violation of the Code of Conduct and do not justify academic dishonesty allegations.
Do not discuss your case with others. As tempting as it may be, avoid discussing your case with your classmates, friends, professors, or anyone other than your attorney. While this may seem common sense, do not post anything about your academic dishonesty case on social media, including Facebook, Instagram, Twitter, TikTok, and YouTube.
Being accused of academic dishonesty is not the same as being reprimanded by a teacher for bad behavior in the classroom. An accusation of academic dishonesty should not be taken lightly, as engaging in any form of academic dishonesty could have severe repercussions. Speak with an attorney as soon as possible to develop a strong defense strategy against claims of academic dishonesty.
Common Defenses
Possible defenses against academic dishonesty allegations will depend on multiple factors, including but not limited to the rules and regulations in the school's Code of Conduct, the evidence the school has against the student, and the circumstances of the alleged incident of academic dishonesty.
Common defense strategies in academic dishonesty cases include:
Learning or mental disability. A student cannot be found responsible for violating the principle of academic integrity if they can prove that their academic misconduct is the result of a learning or mental disability.

Falsely accused. If the accusations of academic dishonesty are false, the accused student cannot face possible disciplinary action.

Misunderstanding of the rules and policies. While a student's misunderstanding of the school's rules and policies may not always be a viable defense, an experienced student defense attorney could potentially defend the accused student by establishing that the rules or policies were unclear or ambiguous.

Complete innocence. In all cases of academic dishonesty, every student is presumed innocent until proven guilty.
At the Alec Rose Law Office, I have successfully defended students facing academic dishonesty accusations in California for over 25 years. I know what it takes to develop a winning strategy to defend my clients or minimize the negative repercussions on the client's future.
Contact Alec Rose Law Office to Defend You Against Academic Dishonesty Accusations
If you are being accused of academic dishonesty, your academic and professional future may be on the line. As a student defense attorney at the Alec Rose Law Office, I am here to defend you and clear your name. From my office in Los Angeles, California, I handle academic dishonesty cases throughout the state, including Riverside, Ventura, Orange, Anaheim, San Diego, Santa Barbara, and elsewhere. Schedule a free case evaluation to discuss your case.