When Family Gatherings Escalate Into Violence
Feb. 7, 2022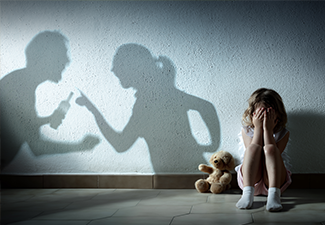 Family gatherings offer an opportunity for people to get to know their relatives, interact, and spend quality time bonding with loved ones. Unfortunately, a peaceful family gathering can sometimes turn violent due to disagreements, contrasting beliefs, or misunderstandings between family members. According to the FBI Uniform Crime Reporting (UCR) Program, there were 278 total arrests for offenses against the family and children in California in 2019.
If you have been arrested or indicted with family violence, you need to hire a highly-skilled California criminal defense attorney immediately to help build your defense strategy. With over 25 years of extensive experience, I have the resources, diligence, and skills to defend and represent individuals in their family violence cases. As your legal counsel, I will investigate all of the facts of your case, gather critical evidence, and strategize an effective defense to pursue the best available outcome for your unique situation.
My firm – the Alec Rose Law Office – is proud to represent clients throughout Los Angeles, Santa Barbara, Orange, Santa Ana, San Diego, San Bernardino County, and Ventura, California.
Violence at Family Gatherings
Disputes or conflicts can arise among family members when they disagree on certain views, misunderstand each other, or jump to wrong conclusions. Unfortunately, not everyone is capable of managing their feelings or staying calm when they feel hurt. Things can get messy and turn into a violent scene in the blink of an eye. Here are some risk factors that can make family gatherings escalate into violence:
Family feuds or tension

Alcohol consumption

Political disagreements

Jealousy

Unresolved issues

Changes in financial circumstances

Heightened emotions

Isolation

Loss of connection
Conflicts that escalate into violence can end in an arrest or family violence charges. A knowledgeable criminal defense attorney can review every facet of your unique circumstances, educate you about California family violence laws, and craft a strong defense strategy for your case.
Family Violence in California
In California, "domestic violence" may be defined as an "abuse" perpetrated against any of the following persons:
A current or former spouse

A cohabitant or former cohabitant

A person with whom the defendant has had a child

A person with whom the defendant is having or has had a dating or engagement relationship with

A child of the defendant

Any other person related to the defendant through blood or marriage
A person commits "abuse" when he or she:
Intentionally or recklessly causes or attempts to cause physical injury

Sexually assaults

Places a person in reasonable fear of imminent danger or serious bodily injury

Exhibits behavior such as threatening, stalking, harassing, hitting, disturbing the peace, or destroying a person's personal property
If you or someone you know has been arrested or indicted with domestic or family violence, it is important that you hire an experienced attorney right away. Your attorney can step in quickly and take proactive measures to extinguish any speculative investigation or even prevent your case from even being filed.
Once a Report Is Filed
Under California law, the police have to make an arrest – and file a report – on suspicion of domestic or family violence or after receiving a call. The police will determine who the aggressor is and arrest them. Once a report has been filed, the only person capable of dropping domestic violence charges is the state prosecutor handling the case.
The arrested party will be taken to jail. They may need to post bail before they can be released. The victim will be asked if they want an emergency protective order. A detective will be assigned to the case to carry out an investigation. The investigator will interview the suspect, victim, and witnesses.
Once the detective has gathered enough evidence to charge the suspect, they will submit the case to the right prosecuting agency and make a recommendation about charges (misdemeanor or felony). At this point, it may be out of the family member's hands even if they decide that it was only a big misunderstanding. A trial date will be set, and the alleged defendant will be required to appear in court.
As mentioned earlier, only a state prosecutor can have the charges dismissed. Therefore, when facing family violence charges, it is important that you reach out to an experienced lawyer as soon as possible. A skilled criminal defense attorney can work diligently on your behalf to get your charges dropped, represent you aggressively during the legal proceedings, and help you avoid the collateral ramifications of a domestic violence conviction.
How Legal Counsel Can Help You
When facing family violence allegations, trying to defend your chances without reliable representation can expose you to the possibility of suffering maximum punishment. If convicted, you could face serious criminal penalties, including hefty fines, imprisonment, loss of parental rights, a restraining order, deportation, restrictions on firearm possession, and other life-changing consequences. Therefore, retaining a knowledgeable criminal defense attorney is paramount to defend your rights and determine the right legal defense strategy that best suits your unique circumstances.
At the Alec Rose Law Office, I'm committed to offering comprehensive legal guidance and vigorous representation to clients facing family violence charges. As your legal counsel, I can:
Evaluate all of the surrounding facts of your unique situation

Conduct a thorough, private investigation and gather critical evidence

Outline an effective defense strategy in pursuit of a favorable outcome for your case

Defend your legal rights and dispute the allegations against you with factual evidence

Attempt to establish your innocence, help get your case dismissed, or negotiate a reduced punishment
Using my in-depth legal understanding, I will help you navigate the California criminal justice system and guide you through every phase of the legal process. I will continue fighting on your behalf to uphold your rights and make sure those accusations don't ruin your life.
Facing family violence charges can be terrifying. That is why you should never face them alone. Contact my firm – the Alec Rose Law Office – today to schedule a one-on-one case assessment with a skilled domestic violence attorney. I can offer you the experienced legal counsel, advocacy, and reliable representation you need to fight your family violence charges. My firm proudly represents clients across Los Angeles, Santa Barbara, Orange, Santa Ana, San Diego, and Ventura, California.