When Child Protective Services Get Involved in Domestic Violence Claims
Oct. 29, 2021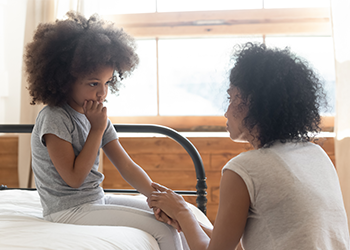 Statistics from the California Department of Justice indicate that there were 166,890 domestic violence-related calls to law enforcement statewide in 2018. Researchers have long established a link between domestic violence and child abuse. Therefore, when there is a claim of domestic violence, Child Protective Services (CPS) in California can easily get involved.
If you have been arrested and charged with domestic violence and the Child Protective Services has gotten involved, it is imperative that you retain a highly-skilled California criminal defense attorney to craft your defense strategy. At the Alec Rose Law Office, I'm committed to providing comprehensive legal guidance and reliable representation to individuals facing domestic violence, child abuse, neglect, and other charges involving Child Protective Services. As your attorney, I will review and investigate every last detail of your case and strategize an effective defense to maximize your chances of a favorable outcome for your unique situation. My firm proudly represents clients across Los Angeles, Ventura, Orange, San Diego, and Santa Barbara, California.
What Does CPS Do When They Receive a Claim of Domestic Violence?
Under California laws, domestic violence involves any abuse or violent act committed against a family member, household member, or intimate partner. This can involve hitting, kicking, scaring, throwing things, pushing, harassing, sexually assaulting, or threatening to do any of these actions. It also includes inciting fear of being injured. Further, violence isn't restricted to physical acts. It can also be spoken or written.
When a claim of domestic violence has been made and there are children involved or living in the household, Child Protective Services will be alerted. The CPS must follow up and investigate the claims immediately.
An immediate evaluation will be made to determine whether the child should be taken from the home and placed under protective custody. If your child is removed from your home, you need to make reasonable efforts towards reunification or getting your child back.
How Do I Get My Child Back?
In order to get your child back from CPS, you should take the following steps:
Remain calm. Avoid any form of argument or confrontation with the CPS officials or investigators.

Provide necessary information to the officials about other family members or friends who can take your child in temporarily.

Get a detailed statement regarding why your child was removed from your care.

Attend a detention hearing, jurisdictional hearing, and dispositional hearing.
An experienced attorney can represent you diligently during the hearing and throughout the court proceedings.
The Hearing
Getting your child back from the Child Protective Services requires attending the following hearings:
Detention Hearing – The court will determine whether the child should be released into the parent's custody or remain detained pending a court hearing for your domestic violence allegation.
Jurisdictional Hearing – The court will review available evidence to determine whether the child has suffered neglect or abuse due to the domestic violence incident.
Dispositional Hearing – The court will determine whether to declare your child a dependent or not.
What happens to your child will depend on the outcome of the dispositional hearing. An experienced attorney can help cross-examine the CPS investigator, present your case diligently in court, refute the allegations against you with factual evidence, and increase your chances of a favorable outcome.
Possible Criminal Penalties
In California, domestic violence (domestic battery) is a serious offense that is often punished severely. If convicted, possible penalties include:
Fines and court fees

A prison sentence of up to one year

Mandatory counseling

Probation

Community service
In addition to the criminal penalties, there are other immediate and long-term consequences of a domestic violence or child abuse conviction. A skilled criminal defense attorney can evaluate your unique situation and determine your best defenses to fight the charges against you.
Work With a Knowledgeable Criminal Defense Attorney
Defending your domestic violence allegations without proper guidance can increase your prospects of getting convicted and receiving the maximum penalties. If convicted, you could be facing lengthy jail time, hefty fines, a restraining order, loss of parenting rights, possible deportation, and other devastating, social consequences. In extreme cases, your child may be taken away from you. Therefore, when facing domestic violence allegations involving CPS, hiring a knowledgeable criminal defense attorney is crucial to protect your rights, your parenting privileges, and for detailed guidance.
For more than 25 years, I have devoted my career to offering outstanding legal services and defending clients in domestic violence cases involving Child Protective Services. As your legal counsel, I will evaluate all the surrounding details of your case and determine the best legal defenses that fit your unique circumstances. Also, I will fight vigorously to defend your legal rights and refute the charges against you with substantial evidence. At the Alec Rose Law Office, I will help you navigate the complex legal proceedings and do everything within my capacity to reunite you with your child.
Facing domestic violence allegations can be scary. It can even be more complicated with the Child Protective Services involved. That is why you should never face your charges or the CPS alone. Contact my firm – the Law Office of Alec Rose PC – today to schedule a simple case assessment. I can offer you the comprehensive legal counsel, strong advocacy, and reliable representation you need to navigate crucial decisions in your case. My firm is proud to represent clients across Los Angeles, Ventura, Orange, San Diego, Santa Barbara, and Riverside, California.