Understanding Expungement in California
Sept. 8, 2021
Is a prior criminal conviction making it difficult for you to land your dream job? Were you convicted of a misdemeanor or felony and want to erase the stain of one mistake from your past?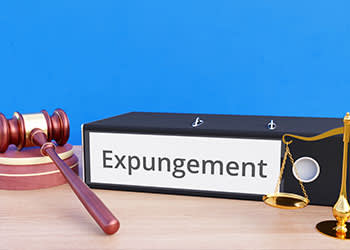 In California, it is possible – after completing your probation and meeting other requirements – to have your guilty plea or verdict reversed and your case dismissed. Many people refer to this as expungement of your criminal record, but in California, the process is a bit different and is often referred to as a "dismissal" of your case.
If you're in the Los Angeles area, or in the neighboring counties of Ventura, Santa Barbara, Orange, Riverside, San Bernardino, or San Diego, and you want to start the expungement/dismissal process, contact the Alec Rose Law Office. I have 25 years of experience in criminal defense and can help you navigate the court system to clear your record.
What Is Expungement in California?
California Penal Code 1203.4 PC provides that a person may "be permitted by the court to withdraw his or her plea of guilty or plea of nolo contendere and enter a plea of not guilty; or, if he or she has been convicted after a plea of not guilty, the court shall set aside the verdict of guilty; and, in either case, the court shall thereupon dismiss the accusations or information against the defendant…."
Note the use of the word "dismissed." The San Diego County Office of the Public Defender further explains that your criminal record is not actually "expunged," which implies your record has been erased, but instead: "What happens is the court re-opens your case, the 'finding of guilt' (your guilty or no contest plea, or guilty verdict) is withdrawn, and a 'not guilty' plea is entered." The court then dismisses your case.
This will allow you to say "no" when asked by a private employer if you've had any criminal convictions. If it's a government employer, however, they will have access to your original conviction, so you must answer "yes" and explain that the conviction has been legally dismissed.
Penal Code 1230.4 expungement releases you from virtually "all penalties and disabilities" arising out of the conviction, except for those occurring under Section 1355 of the Vehicle Code, which involve suspension or revocation of your driving privileges.
Qualifying for Expungement/Dismissal
The expungement process is available to anyone convicted of a misdemeanor or felony who has completed all requirements of their probation, including time on probation, fines, community service, and any other stipulation.
There is also a provision that you cannot have served time in a state prison, though under Proposition 47 realignment, if your crime now warrants only county jail time, your state prison term can be ignored. The same holds true if your crime has been reclassified as a misdemeanor under Proposition 64.
You also cannot currently be facing criminal charges in any jurisdiction or be serving a sentence in any jurisdiction.
There is a one-year waiting period to apply for expungement if you were convicted of a misdemeanor and denied probation, or if you were convicted of an infraction.
If you were convicted of a felony and spent time in county jail, there is a waiting period of one year if your jail time was "split" with probation; the waiting period is two years if you served "straight" time in jail. The waiting period commences from the date of conviction.
The Process of Expungement
The expungement process begins by submitting a Petition of Dismissal to the court where you were convicted, along with supporting documents. You must also submit the petition and accompanying documents to the prosecutor in your case.
The judge will review your petition and hold a hearing, where the prosecutor may well argue against your petition and raise objections that the lay person would find difficult, if not impossible, to rebut. That's one major reason why you need an experienced attorney to handle your petition for you, even to appear in court for you.
Generally, an expungement can take anywhere from 90 to 120 days, but it could take longer, especially if court dockets are overloaded.
Let the Law Office of Alec Rose Help
Let me handle your petition, along with the judge and prosecutor. I have countless hours of courtroom and criminal defense experience, and I can help you get a fresh start through seeking the expungement of a mistake from your past.
If your conviction occurred on or after January 1, 2021, please contact me as newer laws may make the expungement process a bit different.
If you're in the Los Angeles area or in any neighboring county, the Alec Rose Law Office stands ready to help by offering a free initial consultation.