The Criminal Appeals Process
Dec. 8, 2021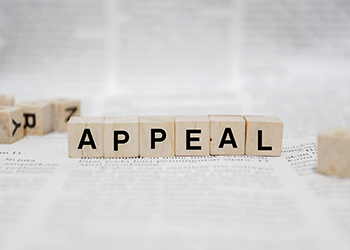 In California, the Courts of Appeal review issues and hear appeals in civil and criminal matters from the lower courts. Through the California appellate court, legal mistakes made in a trial court can be resolved. In fact, according to the 2020 Court Statistics report, the number of contested matters for the California Courts of Appeal totaled 18,159, comprising 5,577 criminal cases.
If you believe that you were wrongly convicted or sentenced unfairly, it is imperative that you hire a knowledgeable California criminal appeals attorney to handle your appeal.
At the Alec Rose Law Office, I'm dedicated to offering experienced legal guidance and strong representation to clients who have been wrongly convicted. As your attorney, I can evaluate the existing evidence, investigate the judge's conduct, and help pursue a more favorable judgment. I'm prepared to fight vigorously to defend your appeal rights and attempt to get your unjust conviction overturned. My firm proudly serves clients across Los Angeles, Rancho Cucamonga, Simi Valley, San Diego, Ventura, Santa Barbara, and the rest of California.
Valid Reasons to Appeal
For anyone who has been arrested and charged with a crime, a trial—bench trial or jury trial—will be used to decide justice equitably and fairly. However, in some circumstances, the judge may make a serious legal error which can result in a wrongful conviction. Here are some of the common grounds to appeal a California conviction:
False arrests

Improper admission or exclusion of evidence

The lower court or judge made an error of law

Plain errors or obvious mistakes during the trial

Insufficient evidence to support the verdict

There was a miscarriage of justice

Ineffective assistance of counsel

Juror misconduct

Prosecutorial misconduct

Abuse of discretion by the judge
An experienced attorney can review the lower court's proceedings, determine whether there were any legal errors that affected the outcome of your case, and help you understand the appeals process.
Appeals Process
An appeal is not a new trial. The appellate court doesn't retry the case, accept new evidence, or listen to witness testimonies. Rather, the Courts of Appeal will review the proceedings and judicial rulings of the trial court to determine whether there were legal errors that substantially affected the outcome of the case or the judge's verdict.
Common Standards of Review
The common "standards of review"—guidelines for reviewing different kinds of trial court decisions—in California include:
Abuse of Discretion Standard: The appellate court will review your case using this standard if you are appealing a decision that involves the judge using their discretion.
Substantial Evidence Standard: The Courts of Appeal will use this standard to review your case if you are appealing a decision that wasn't supported by vital evidence.
De Novo Standard: De novo is a Latin phrase that means "from the beginning." Here, the appellate court rejects the decision or judgment of the trial court. Your case will be reviewed as if the trial court hasn't previously ruled on it.
Filing an Appeal
If you are convicted at a bench trial or jury trial, you have the right to appeal your conviction by filing a "Notice of Appeal" within 30 to 60 days after the trial court judgment. Filing a notice of appeal indicates that you intend to appeal the judge's decision.
You must file an appeal with the appellate court within the following deadlines:
Misdemeanor appeals – within 30 days following the judgment

Felony appeals – within 60 days following the judgment.
Should you miss the deadlines, your appeal may be dismissed.
Certificate of Probable Cause
To prevent frivolous appeals, the trial court must first issue a certificate of probable cause. The certificate demonstrates that reasonable grounds contributed to illegal proceedings. This is usually required in felony appeals that involve search and seizure issues, or guilty pleas deals.
Briefs
The opening brief is your primary opportunity to explain to the appellate court why you believe you are eligible for appellate relief—such as a new trial, new sentence, or conviction reversal. The brief may also include:
A summary of the facts of your case

Legal arguments citing other similar cases

Rules and statutes illustrating a legal error made by the trial court
Oral Argument
The oral argument presents you or your attorney with an opportunity to argue your position to the appellate court. An experienced attorney can highlight the most important aspects of your brief and diligently present your case to the appellate court judges.
How Experienced Counsel Can Help
Being convicted of a crime in California can be petrifying. Nonetheless, this does not automatically mean your guilty conviction is final. If you disagree with the lower court's findings and judgment, you may be entitled to file an appeal to get your wrongful conviction reviewed and overturned. A knowledgeable criminal appeals attorney can help defend your appeal rights and pursue a different judgment.
At the Alec Rose Law Office, I have the experience and resources to represent individuals wrongfully convicted in their appeals. As your legal counsel, I can evaluate the existing evidence and judge's conduct, craft a strong appeal for your unique situation, and fight to have your wrongful conviction overturned. Whether you were sentenced unjustly or took a guilty plea bargain based on the uninformed advice or guidance of a public defense counsel, I will guide you through the appellate process and continue fighting for your freedom.
Contact my firm—Law Office of Alec Rose PC—today to schedule a simple case evaluation with an experienced criminal defense attorney. I can offer you the detailed legal counsel you need to navigate this difficult time. My firm is proud to serve clients across Southern California, including Los Angeles, Ventura, Orange County, San Bernardino County, Santa Maria, and the rest of the state.