The Advantages of Hiring a Private Practice Attorney
March 16, 2021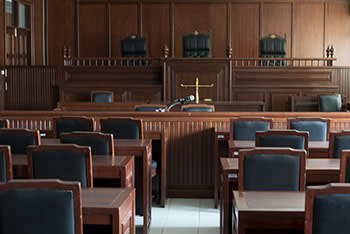 According to the Bureau of Justice Statistics, the annual caseload assigned to public defenders ranges from 50 cases to 590 cases per attorney. When facing criminal charges, defendants have the option of being represented by a private attorney or public defender. Unfortunately, the majority of these public defenders are overloaded and overworked, leaving them unable to give your case the detailed attention and dedication it deserves.
If you have been arrested and charged with a crime, you may be wondering whether to hire a public defender or private practice attorney to defend you. I am committed to seeking the truth and helping clients fight their criminal allegations. As your legal counsel, I can review and investigate the circumstances surrounding your situation and explore your legal options. A one-on-one consultation with an experienced California criminal defense attorney is crucial to protect your rights and strategize your defense. At the Alec Rose Law Office, I am proud to serve clients across Los Angeles, San Diego, and Ventura, California.
Consequences of Ineffective
Legal Representation
A shocking 94% of criminal cases handled by public defenders end with a plea bargain without even going to trial. With lots of caseloads to handle, these public defenders have little or no time to meet with clients or witnesses, examine the evidence, file motions, and eventually argue the case diligently.
Unfortunately, a lot of people have been victims of ineffective representation from public defenders or assigned counsels. One of them is Fate Winslow, who was sentenced to life in prison for selling $20 worth of marijuana to an undercover police officer. Thankfully, he was released after serving 12 years in the Louisiana State Penitentiary.
The transcript of Winslow's trial showed that his attorney didn't object when he was sentenced to life behind bars. Instead of filing a motion to reconsider, the attorney only told Winslow that he got a guilty verdict and was going to prison for the rest of his life. This only shows that public defenders have a tendency to accept any verdict without fighting for their clients or at least seeking a plea bargain.
Fortunately for Winslow, the Innocence Project New Orleans filed an application for post-conviction relief in June 2019, arguing that Winslow was never given the right to a fair trial. Winslow was sentenced to life for being a habitual offender. This could have been avoided had the public defender argued on his behalf that his three prior convictions were all for nonviolent offenses.
Furthermore, the public defender didn't give the judge any surrounding circumstances about Fate Winslow's offense. At the time of the arrest, Winslow was homeless and was only acting as a "runner" for another dealer who was never arrested. Maybe if the public defender had given the case more attention, he would have convinced the judge to deviate from the mandatory minimum sentence.
The Disadvantages of a Public Defender
Here are some disadvantages of using a public defender:
They are often overloaded and overworked

They are hard to get hold of and hardly communicate with clients and witnesses

They have a large caseload and are too busy to give your case detailed attention

They lack research access and some other necessary resources

They lack the experience and knowledge to handle some complex criminal issues
Also, once a public defender has been assigned to your case, you may be unable to choose another attorney.
The Advantages of a
Private Practice Attorney
Some benefits of hiring a private practice attorney include:
A private attorney will always be available to discuss your case

A private attorney will take sufficient time to understand your situation and explore your options

A private attorney has a lighter caseload, letting them give your case the full and undivided attention it deserves

Private counsel has access to unique resources
Private attorneys can provide you with expert witnesses, private investigators, forensic analysis, and private laboratories if required.
Trust an Experienced
Criminal Defense Attorney
Facing a criminal charge can be a scary experience. As you can see from the pros of a private practice attorney and the cons of a public defender, having the right legal counsel could mean a significant difference in your case. An aggressive and highly-skilled California criminal defense attorney can fight to protect your rights and build your best defense.
For more than 25 years, I have been offering comprehensive legal guidance and strong representation to clients facing criminal charges. As your legal counsel, I will review every fact of your case, carry out a detailed investigation, and strategize a defense. Using my experience, I will help you navigate the California criminal justice system and fight the allegations. I will give your case my full attention and continue fighting on your behalf to pursue a favorable outcome.
Criminal Defense Attorney
in Los Angeles, California
Having the right legal representation can mean the difference between a guilty or not guilty verdict. Call me at the Alec Rose Law Office today to schedule a free consultation. I will fight aggressively to dispute the charges against you and attempt to keep your record clean. I'm proud to serve clients throughout Los Angeles, San Diego, and Ventura, California.