How Domestic Violence Charges Affect Child Custody
March 11, 2022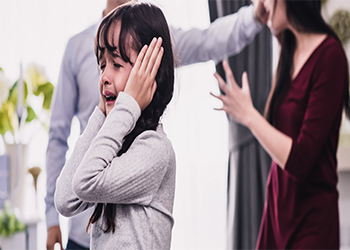 According to the statistics from the FBI Uniform Crime Reporting (UCR) Program, there were 278 total arrests for offenses against the family and children in California in 2019. Even when children are not direct targets of abuse or violence in the home, witnessing its occurrence can harm them mentally or psychologically. An experienced California criminal defense attorney can enlighten you about the effects of a domestic violence charge on your child custody rights.
At the Alec Rose Law Office, I am committed to offering knowledgeable legal guidance and reliable advocacy to clients in complex divorce and child custody cases involving domestic violence. As your legal counsel, I can evaluate all of the surrounding facts of your case and enlighten you about how domestic violence charges may affect your child custody case. My firm proudly serves clients across Los Angeles, Santa Barbara, Orange, San Diego, Santa Ana, Westminster, and Ventura, California.
What Factors Does the Court Consider?
Domestic violence is one of the critical reasons for relationship breakdown in California and across the United States. When it eventually leads to a divorce, conduct, misconduct, or behavior of the spouses will be taken into consideration when awarding child custody.
Moreover, custody is often awarded based on the best interests of the child. If there is a history of domestic violence in your relationship, the judge will consider the following factors to make a decision:
Whether the domestic violence was directed at the child

Police reports documenting the domestic violence

How the domestic violence incident affected the child

Whether the alleged abuser continues to pose a danger to the child or the other parent

Any physical evidence of domestic violence

The frequency and severity of the domestic violence

Whether the abuser has a pending criminal charge against them
Unfortunately, the California court can revoke or deny custody to the abusive partner if there is substantial evidence of domestic violence. An experienced attorney can enlighten you about California custody laws and how domestic violence affects your custody case.
California Custody Laws and Domestic Violence
As mentioned earlier, child custody is awarded based on the child's best interest. In deciding what is in the best interest of the child, the court will consider:
The child's health, welfare, and safety

The reasonable opinion and preference of the child (if they are at least 14 years)

The amount and nature of contact with both parents

Any history of domestic violence or abuse against the child or the other parent

Any history of illegal use of controlled substances or alcoholism by either parent

Any other factor that the court considers relevant to award custody in the child's best interest
Essentially, a history of domestic violence in your relationship can significantly affect child custody. An experienced attorney can fight to protect your best interests and explore the possibility of child custody mediation.
Child Custody Mediation
Child custody mediation allows the divorcing or separating parents to meet with a neutral third party to discuss and negotiate the terms of a parenting agreement and reach a compromise on physical and legal custody of their children. The neutral third-party – mediator or medication attorney – will facilitate the discussions and help both parents reach a feasible agreement.
Furthermore, mediation gives both parents complete control over the child custody decisions. All custody terms agreed upon during the mediation process will be put into writing, properly documented, and signed by both parties. Parents who can reach an agreement through child custody mediation may not need to go to trial.
If you're considering pursuing child custody mediation to determine parental rights and responsibilities, you need to reach out to an experienced mediation attorney right away. Your lawyer can help you prepare for mediation, walk you through the whole child custody mediation process, and improve your chances of a successful mediation.
How an Experienced Attorney Can Help
Establishing child custody arrangements and allocating parenting time in California usually involves several complex procedures. The court may consider allegations of domestic battery, violent behavior against a family member, and other forms of domestic violence when awarding custody.
Should the court find that the domestic violence has adversely affected the child, it could jeopardize your chances of being awarded child custody or visitation rights. Therefore, when trying to establish custody with a domestic violence charge, it is paramount that you consult with a highly-skilled California criminal defense attorney for detailed guidance and to protect your rights.
For more than 25 years, I have devoted my career to providing outstanding legal services and handling family law matters, including child custody cases. As your legal counsel, I can help you understand the circumstances surrounding your personal situation, help outline an effective defense strategy, and explore your available legal options.
Using my extensive experience, I can help you navigate the California criminal justice system and attempt to dispute the charges against you with substantial evidence.
Contact my firm – the Law Office of Alec Rose PC – today to schedule a simple case assessment with a skilled domestic violence attorney. I have the comprehensive legal counsel and reliable representation you need in your child custody or domestic violence cases. My firm is proud to represent clients across Los Angeles, Santa Barbara, Orange, San Diego, Santa Ana, Westminster, and Ventura, California.