Can I Have My Records Sealed?
Sept. 8, 2021
If you've been convicted of a crime in California,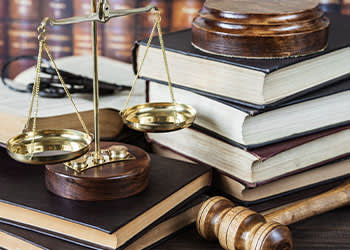 it will go on your criminal record. However, even if you're just charged with a crime, but the case is dismissed or you're acquitted, that also will show up on your public record, making life difficult for you. Arrests that lead to no charges also become part of your public record.
In some cases, those with convictions can get them expunged, but what do you do if your record shows that you were charged and dismissed, or merely arrested? How do you get rid of that?
Prior to the enactment of SB 393 in 2017, you were pretty much stuck. Now, you can petition to get your record sealed so that no one can access it publicly. The only requirement is that you were never convicted.
If you want to seal your record to prevent others from accessing it, contact the Alec Rose Law Office. I have helped more than 2,000 clients over the past 25 years in Los Angeles and the neighboring counties of Santa Barbara, Ventura, San Bernardino, Orange, Riverside, and San Diego, in just about every imaginable criminal defense situation. I can guide you through the process of having your record sealed.
Record Sealing vs. Expungement
Expungement is a legal process for those with misdemeanor or felony convictions to have their case dismissed so it does not show up on publicly available records as a conviction.
In contrast, the sealing of a criminal record is available only for those who were never convicted. When a criminal record is sealed, it means that all arrest records, police records, RAP sheets, fingerprints, booking photos, and court records concerning your arrest will be closed to the public. Only law enforcement agencies will have access to them.
Qualifying to Have Your Record Sealed
"Never convicted" can take many forms, and each form qualifies you to petition to have your record sealed. Penal Code 851.87, which codified SB 393, extends "not convicted" to these situations:
No charges were filed against you, and the statute of limitations for any possible felony, misdemeanor or infraction has expired.

Charges were filed, but later dismissed and cannot be refiled.

Charges were filed, but you were acquitted – found "not guilty" – at trial.

You were convicted, but the conviction was overturned on appeal and charges cannot be refiled.

Charges were dismissed after you completed a pretrial or pre-sentencing program, such as drug diversion.
You may not be eligible if the statute of limitations on any possible charge has not expired, or if you intentionally evaded efforts to prosecute you.
Why Get Your Record Sealed?
You may think: "It's only an arrest. Who cares who sees it?" But people who find your record may equate arrest with guilt or a criminal mind. Even people on dating sites may find your record; so can apartment owners, employers, state licensing agencies, and insurance companies.
California's "ban the box" law (AB 1008) forbids employers from considering arrests as a bar to employment, but what they do behind the scenes – and which decisions they make after seeing your arrest record – are never revealed.
If you get your record sealed, no one in the public can ever access it again, or draw unwarranted conclusions from the mere fact that you were arrested.
Access to a Sealed Record
Your record will be sealed to the public, but it will still be accessible by any criminal justice agency, including any court, peace officer, prosecutor, or probation, parole, or correctional officer.
When asked on any application if you've ever been arrested, you can answer "no" once your record is sealed with the exception of:
Applications for public office

Applications for police officer employment

Applications by a state or local licensing agency

Applications to contract with the California State Lottery Commission
The Process
If you have been arrested and no charges were filed, PC 851.8 requires that you submit a "Petition to Seal and Destroy Arrest Records" to the arresting law enforcement agency. If granted, the agency will seal your records for three years and then destroy them.
If you were arrested and charged, or your petition has been denied by the arresting agency, you must file a petition with the court to have your record sealed. Generally, there will be no court hearing. If the court grants your petition by finding you "factually innocent," the judge has 30 days to send the order to seal your record to law enforcement agencies and the Department of Justice (DOJ).
In about 90 days, you should request a copy of your Criminal History Report from the DOJ to verify that it has been corrected and no longer shows your arrest record.
Work With an Experienced Criminal Defense Attorney
If you're located in Los Angeles or anywhere in Southern California, contact me at the Alec Rose Law Office. Let's get started on obtaining a fresh start for you and keep those prying public eyes from jumping to judgments about you.
Note: If you were arrested or charged and not convicted after January 1, 2021, please contact me with that information as new procedures may now pertain.