California's New Rules for Probation in 2021
April 23, 2021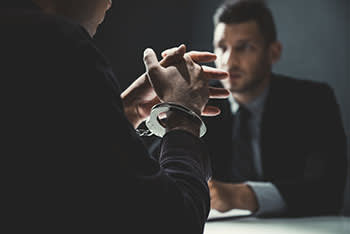 Californians facing criminal charges were placed on probation a total of 199,313 times (161,120 for felonies and 38,193 for misdemeanors) in 2019, according to the website OpenJustice, which culled data from the California Department of Justice. Los Angeles County accounted for 35,788 of the total probation caseload — 35,250 for felonies and 538 for misdemeanors.
These figures represent probation caseloads before the passage of Assembly Bill (AB) 1950, which dramatically changed the probationary landscape in California beginning January 1, 2021.
If you or a loved one is facing a criminal investigation or charge in or around Los Angeles, California, taking advantage of the probationary reforms under AB 1950 could well be to your benefit, as could coming up with a solid defense strategy to lessen the charges against you or get them dropped altogether. Call me at the Alec Rose Law Office. I will listen to your story, assess your legal options, and arrive together with you on a strategy aimed at obtaining the best available outcome.
Probation in California
Probation in California is often used as an alternative to incarceration, or in other instances, it is used after a period of jail time to allow the defendant to return to the civilian world under certain monitored conditions. In either case, if the person on probation breaks the terms of these conditions, they go back to jail.
Probationary periods prior to AB 1950 often stretched on for years rather than months, and as a result, many people broke the conditions of their probation and ended up in jail. Probationary conditions often included completing a work or community service program, paying a fine, reporting regularly to a probation officer, obeying all laws including traffic laws, installing an ignition control device on vehicles, and maintaining gainful employment. In a three- or five-year period of probation, violating one of those conditions often proved difficult to avoid.
As a prelude to AB 1950, probation reformists long argued that lengthy probationary periods requiring people to comply with strict monitoring and other measures had the counter effect of facilitating, or even inviting, behavior that resulted in jail time — or recidivism, as it is called in legal terms.
How AB 1950 Changed
Probation Practices
AB 1950 sought to cut the rate of recidivism — and the rate of incarceration for simple probationary violations — while facilitating rehabilitation by reducing the length of most probations. The statute limits probation for misdemeanors to 12 months and for felonies to 24 months, with exceptions for certain types of crimes. Exceptions include:
Commission of any crime that includes a specified mandatory probation period within its sentencing, such as drunk driving and domestic violence with mandatory three- to five-year probation periods.

Violent offenses, including, but not limited to, child abuse, domestic abuse, violations of restraining orders, witness intimidation, felony assault, assault with a deadly weapon, child abduction, stalking, murder, attempted murder, kidnapping, rape, sexual abuse of a minor, arson, and similar offenses.

Felony financial offenses, such as theft, embezzlement, or fraud resulting in losses of more than $25,000.
Work with an Experienced
Criminal Defense Attorney
Facing a criminal charge is unsettling, to say the least. Even the prospect of a year or two of probation is not pleasant, because it means a complete change to your lifestyle, with new restrictions and requirements imposed upon you that can last well past the time the probation ends. Having a conviction on your record can hurt your chances of obtaining a professional license and even of getting a job for which you're otherwise fully qualified.
If you're facing a criminal charge in or around Los Angeles, or in the neighboring counties of Ventura, Santa Barbara, San Bernardino, Orange, or San Diego, contact me immediately at the Alec Rose Law Office. I will get to work immediately investigating the alleged offense and the circumstances surrounding it and work with you on a strategy to achieve the most favorable outcome.