California Rule Requires Considering Ability to Pay Bail
Jan. 28, 2022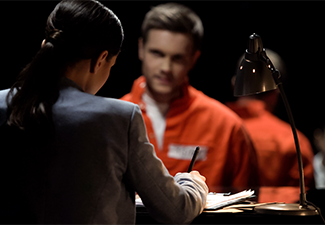 According to a report by the Vera Institute of Justice, more than 40,000 individuals are incarcerated in California's jails while awaiting trial. Of these, approximately half are there because they're unable to afford bonds. In California, suspects arrested and charged with a crime must post bail—the amount of money the court requires a defendant to pay—before they can get out of jail. Thanks to a recent ruling, the California courts must consider a defendant's finances or ability to pay when setting bail.
With more than 25 years of experience, I have devoted my career to offering outstanding legal services and assistance to individuals in pre-trial detention with seeking and posting bail. As a skilled California criminal defense attorney, I can review your unique circumstances and determine your options going forward. I will fight vigorously to protect your rights and seek to facilitate your release from custody before your trial. My firm proudly serves clients across Los Angeles, Santa Barbara, Ventura, Santa Ana, Orange, San Bernardino County, and the rest of California.
Understanding Bail in California
Bail can be described as the amount of money a defendant must post in order to be released from jail or custody until their trial. Bail is not a fine. Rather, it is a bond, cash, or property that an arrested person must give the California court to get out of jail and ensure that they will appear in court when required.
Prior to the ruling, California's money bail system was considered ineffective, unfair, and unconstitutional. While almost every offense in California is eligible for bail, many defendants are unable to afford bail. Often, prosecutors argue for high bail because they consider the offender "too dangerous to be released." In other cases, judges set high bail that defendants probably can't afford in order to encourage guilty pleas and fast-track the processing of criminal cases.
As a result, California's bail system was considered discriminatory. The wealthy could easily pay bail and secure their freedom. People who cannot afford bail or pay a bondsman will have to be in custody until their trial. The decision to end the money bail system centers on the case of Kenneth Humphrey, a retired shipyard worker.
In 2017, Humphrey, a 63-year-old Black man, was arrested and charged with theft—stealing $7 and a bottle of cologne from his neighbor. The California court set his bail at $600,000. When he agreed to undergo a drug rehabilitation course, his bail was later reduced to $350,000. Nonetheless, Humphrey couldn't afford to pay either. After filing several petitions, Humphrey was eventually released without having to pay bail. This ultimately led to Senate Bill 10, a bill to replace the state's money-based pre-trial detention with a risk assessment system.
What the New Ruling Means
In a recent landmark ruling, the California Attorney General announced:
"The Department of Justice has determined that it will not defend any application of the bail law that does not take into consideration a person's ability to pay, or alternative methods of ensuring a person's appearance at trial."
This means that California courts must consider all non-monetary alternatives to cash bail, as well as the defendant's ability to pay bail when setting bail.
Is There a National Shift Away From Cash Bail?
Recently, several states have proposed and passed laws eliminating cash bail and pre-trial detention. California and Illinois have completely eliminated their cash bail system. Other states, including Indiana, New York, Nebraska, Kentucky, Pennsylvania, Ohio, and New Jersey, have enacted bills to change or reform their cash bail system.
How the Alec Rose Law Office Can Help
In any criminal case, obtaining release on bail is crucial. This allows the defendant to exercise their constitutional rights and focus on preparing their defense. Unfortunately, the amount of money set by the court as bail and the ability to pay can pose a challenge for many defendants. A skilled criminal defense lawyer can determine whether you are entitled to bail and help you file a motion requesting bail.
At the Alec Rose Law Office, I have the experience and resources to help defendants in pre-trial detention pursue favorable results when seeking bail. Using my in-depth understanding of the new California rules guiding bail amounts, I will ensure that the judge considers your finances when setting bail. As your defense attorney, I will fight vigorously to protect your rights and help facilitate your release from custody while awaiting trial.
Contact my firm—the Law Office of Alec Rose PC—today to schedule a simple one-on-one case assessment with an experienced criminal defense attorney. I can offer you the detailed legal guidance you need to seek bail and uphold your rights throughout your criminal case. My firm proudly serves clients throughout Los Angeles, Santa Barbara, Ventura, Santa Ana, San Diego, and the rest of California.