Are Parents Responsible for their Child's Crimes?
July 21, 2021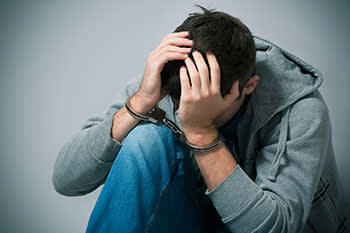 According to a recent report from the California Department of Justice detailing Crime statistics in California, there were over 43,000 juvenile arrests statewide in 2019. In the State of California, offenses committed by minors under the age of 18 years are typically referred to the juvenile delinquency court system. Depending on the surrounding circumstances, parents can sometimes be held responsible for their child's criminal actions. Likewise, a child's parents may be held liable in California civil court for any harm, injuries, or damages caused by their children.
If your child has been accused of a crime and you want to understand your parental liability and possible ramifications, you should speak with an experienced California criminal defense attorney immediately. Here at my firm, The Alec Rose Law Office, I am dedicated to providing comprehensive legal guidance and strong representation to parents facing criminal charges due to the actions of their children.
As your legal counsel, I can fight vigorously to protect the rights of both you and your child by providing strong representation throughout every phase of the legal process. My firm proudly serves clients in the greater Los Angeles area, including the surrounding counties of Santa Barbara, Ventura, Orange, San Bernardino, and San Diego. Contact my office today to learn more about how I can help you with your case.
Parental Responsibility Laws
Parents and legal guardians are required to take reasonable steps to adequately supervise their children. Any parent or guardian who fails in this responsibility may be held liable for the child's actions if they result in injuries, harm, or damage to another person or property.
To Whom Do They Apply?
California parental responsibility laws apply to the following persons:
The minor child's parents

The custodial parent

The legal guardian
California's Parental Liability
for Willful Misconduct Law
Pursuant to California Civil Code Section 1714.1 (a);
"Any act of willful misconduct of a minor that results in injury or death to another person or in any injury to the property of another shall be imputed to the parent or guardian having custody and control of the minor for all purposes of civil damages, and the parent or guardian having custody and control shall be jointly and severally liable with the minor for any damages resulting from the willful misconduct."
Furthermore, the parent or legal guardian is jointly liable, along with the minor, for any damages that result from the minor's willful misconduct, for an amount not to exceed $25,000 for each wrongful act.
California's Parental
Liability for Minor Driving
In California, any child under the age of 18 must have a "sponsor" in order to obtain a driver's license. The sponsor may be the parent, guardian, employer, or any other adult. If, while driving a motor vehicle, the minor's negligent actions or willful misconduct results in injuries or damages to another person, the adult sponsor may be held liable.
According to California Vehicle Code Section 17707, "Any civil liability of a minor arising out of his driving a motor vehicle is hereby imposed upon the person who signed and verified the application of the minor for a license, and the person shall be jointly and severally liable with the minor for any damages proximately resulting from the negligent or wrongful act or omission of the minor in driving a motor vehicle."
Duty to Exercise Reasonable Care
Under California Penal Code Section 272(a)(2), parents also have a legal duty to exercise reasonable care, protection, supervision, and control over their minor child. Every person (parent or legal guardian) who commits any act or omits the performance of duty can be found guilty of a misdemeanor. Upon conviction, the defendant shall be punished by imprisonment of up to 1 year in county jail, a maximum fine of $2,500, or both.
Get Help from an Experienced
Criminal Defense Attorney
At the end of the day, it is true that parents and legal guardians may be held legally responsible for their minor's actions in California. Unfortunately, having inexperienced representation when defending yourself in these situations can expose you to the risks of suffering severe consequences. Therefore, if your child is facing criminal charges of any kind, it is critical that you retain a highly skilled and aggressive criminal defense attorney who can protect your rights and outline a strong defense strategy.
Here at the Alec Rose Law Office, I have the necessary legal resources and experience to represent and defend minor children and their parents when facing criminal charges. As your legal counsel, I will conduct an in-depth investigation, review every last detail of your case, and outline a strong defense strategy that can help you pursue a favorable outcome. Using my extensive knowledge and legal understanding, I will help you and your child navigate the California criminal justice system, dispute the allegations against you, and do everything that I can to ensure these accusations do not ruin your lives.
If you or someone you know has a child facing criminal charges, contact the Law Office of Alec Rose PC today to schedule a free case assessment with a knowledgeable criminal defense attorney. I can provide you and your child with the comprehensive legal counsel, strong advocacy, and reliable representation that you need. My firm is proud to serve individuals and families in the greater Los Angeles area, and the surrounding areas of Santa Barbara County, Ventura County, Orange County, San Bernardino County, and San Diego County, California.