Understanding Evidence in a Criminal Trial
Jan. 28, 2022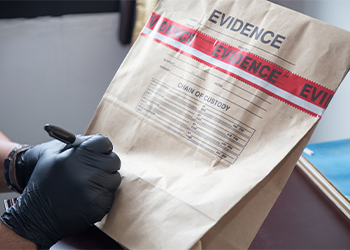 According to statistics from the Crime in California Report, there were 853,576 total arrests by law enforcement statewide in 2020. When a person is arrested and charged with a crime, a criminal trial will be scheduled to examine the evidence before a law court or jury. However, the outcome of the criminal case will depend on the strength and admissibility of the available evidence. Such evidence may include scientific evidence, physical proof, or witness statements and testimonies.
If you're facing criminal charges and want to understand what evidence is admissible in a trial, consulting with a skilled California criminal defense attorney is crucial for detailed guidance. At the Alec Rose Law Office, I am committed to offering comprehensive legal counsel and reliable representation to individuals in their criminal cases. As your legal counsel, I can enlighten you about the types of evidence that are admissible in a criminal case and determine whether the evidence can be used to prove or disprove facts of your case at trial.
My firm proudly serves clients across Los Angeles, California, and surrounding areas of Santa Barbara, Rancho Cucamonga, Orange, Ventura, Santa Ana, and San Diego.
What Is Evidence?
Evidence can be described as any type of proof legally presented at trial – allowed by the judge – with the purpose of convincing the judge or jury of an alleged fact regarding the case. It entails any assertions of fact or material items which may be submitted in a trial to ascertain the truth of the matter that is under investigation. Evidence may include hair or blood samples, witness statements, or video surveillance recordings.
What Counts as Evidence in a Criminal Trial?
Evidence is important in criminal proceedings. For evidence to be admissible in court, it must be:
Relevant – The evidence must prove or disprove an applicable fact or material.

Material – The evidence is being provided to establish a fact of the case.

Competent – The evidence must meet the traditional legal requirements of reliability.

Not outweighed by countervailing concerns – The evidence must not be confusing, unfairly prejudicial, worthless, or based on hearsay.
An experienced attorney can enlighten you about the types of evidence and determine whether the evidence is admissible in court.
Types of Criminal Evidence
The different types of evidence that may be gathered in a criminal trial or case include:
Real Evidence: Real or physical evidence is any material item involved in the case or present at the crime scene that the judge or jury can hold physically and inspect. Examples of physical evidence include a knife, gun, marked money, or bloody clothing,
Documentary Evidence: Documentary evidence involves documents presented at trial intended to prove or disprove the accusations. Such evidence or documents can be obtained from different sources, including letters that are linked with the events leading to the crime.
Demonstrative Evidence: Demonstrative evidence may be used to back up corroborative evidence or reflect witness testimonies accurately. This may include a chart, diagram, or map that demonstrates the witness's testimony. Demonstrative evidence can be created and may be used in a criminal trial.
Testimonial Evidence: Testimonial evidence includes evidence offered by witnesses under oath, including statements and testimonies. It requires the witness to get up on the trial stand and describe what they saw or heard.
Digital Evidence: Digital evidence consists of any form of digital files or electronic source used as a fact in a criminal case. This includes emails, text messages, phone calls, video surveillance recordings, and data retrieved from hard drives.
What Evidence Is or Is Not Admissible in Court?
As mentioned earlier, any evidence that is relevant, material, competent, and not outweighed by countervailing considerations may be admissible in court. Conversely, evidence is not admissible in court if:
The evidence was obtained illegally, such as unlawful police search or seizure.

The evidence is prejudicial.

The evidence is not relevant to the case.

The evidence is hearsay.

The evidence was obtained in violation of a defendant's constitutional rights.

The integrity of its handling is in doubt.
If you are a defendant in a criminal trial, it is crucial that you retain a skilled criminal defense attorney straight away. Your attorney can find evidence that best supports your case and challenge the evidence presented by the other party or prosecutor.
How the Alec Rose Law Office Can Help
Facing criminal charges can be a scary and overwhelming experience. However, criminal cases are built upon reliable evidence, and knowing what counts as evidence in a trial can help make your case feel more manageable. Therefore, consulting with an experienced criminal defense attorney is crucial to evaluate your unique situation and determine whether or not the prosecutor's evidence is admissible in court.
With over 25 years of extensive experience, I have the knowledge and resources to defend and represent clients who have been wrongfully accused of a crime. As your legal counsel, I can evaluate and investigate all the surrounding facts of your unique situation and outline a strong defense in pursuit of the best possible outcome for your case.
Also, I will find inconsistencies in the prosecutor's case, challenge or suppress the evidence presented by the prosecutor, and dispute the accusations against you with factual evidence. Using my in-depth legal understanding, I will help you navigate the California criminal justice system and guide you through every phase of the legal process.
Contact the Alec Rose Law Office to schedule a simple case evaluation with a knowledgeable criminal defense attorney. I can offer you the detailed legal counsel, advocacy, and reliable representation you need in your case. My firm is proud to represent individuals across Los Angeles, Santa Barbara, Rancho Cucamonga, Orange, Ventura, Santa Ana, and San Diego, California.