Title IX FAQs
July 14, 2022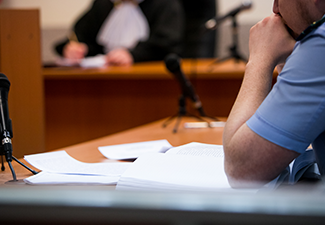 Data from the National Center for Education Statistics (NCES) indicates that there were about 10,400 reported cases of forcible sexual offenses on college campuses across the United States in 2017. Higher educational institutions in California – including universities and colleges – use Title IX hearings to investigate and remedy sex crime accusations involving students, professors, and faculty members.
The Title IX proceedings may be commenced once the institution receives a complaint of sexual discrimination or misconduct by a student against another student or by a faculty member against a student. An experienced California criminal defense attorney can answer some of your frequently asked questions about Title IX and help you navigate key decisions.
My firm, The Alec Rose Law Office, is dedicated to seeking the truth and helping students, professors, faculty members, and university employees at UCLA, University of San Diego, California Institute of Technology, and other educational institutions throughout California defend themselves against sex crime allegations.
As your lawyer, I can evaluate all of the facts of your case and assist you through every phase of the Title IX hearing. My firm is proud to serve clients in Los Angeles, Santa Barbara, Ventura, Simi Valley, San Diego, and Orange, California.
FAQs about the Title IX Process
What is Title IX?
Title IX is a federal civil rights law that was passed as part of the Education Amendment Act of 1972 to protect people in educational institutions from discrimination based on sex. The law provides that:
"No person in the United States shall, on the basis of sex, be excluded from participation in, be denied the benefits of, or be subjected to discrimination under any educational program or activity receiving Federal financial assistance."
Essentially, Title IX prohibits discrimination among employees and students of educational institutions – that receive federal funding – on the basis of gender or sex.
What are the Types of Title IX Cases?
Title IX protects people from the following types of discrimination and acts:
Sexual harassment

Sexual misconduct

Sexual assault

Sexual discrimination in sports – failure to provide equal athletic opportunity

Unwanted sexual behavior

Sexual discrimination in education

Sex-based discrimination in a school's science, technology, engineering, and math (STEM) courses and programs

Request for favors

LGBTQ discrimination

On-campus sexual assault

Discrimination based on pregnancy

Retaliation
What to do If I Am Accused of Violating Title IX?
Once the institution's administrative officers receive a complaint of sexual discrimination or misconduct, Title IX proceedings may be commenced. If you're the accused party, you will receive a formal written warning – a "no contact" letter. Also, you will receive another letter requesting you to attend a meeting. In order not to complicate your case inadvertently, it is essential that you reach out to an experienced Title IX attorney immediately.
What is a Title IX Hearing?
A Title IX hearing is often used to investigate and remedy allegations of sexual discrimination or misconduct involving students, professors, and faculty members. Here are the steps involved in the Title IX hearing:
Investigation: A panel of investigators will gather facts and evidence and review the various allegations brought against the accused party. The investigators may ask you extremely personal questions about your relationship and any sexual relation with your accuser.
Determination Hearing: A neutral hearing officer will conduct a determination hearing by evaluating the details and evidence obtained during the investigation. The hearing officer will determine if the accused party violated the school's code of conduct.
Remedies/Dismissal of Complaint: The complaint against you may be dismissed if you're found not responsible for the sexual misconduct accusations. However, if you're found guilty, the hearing officer will notify you of any remedies offered to the complainant. The accused party could face dismissal and other serious penalties.
However, an attorney cannot represent you or speak on your behalf during the Title IX hearing. Regardless, you can still retain an experienced criminal defense lawyer to coach you and help you prepare for the hearing.
What Are Possible Title IX Defenses?
When facing Title IX violation accusations, hiring an attorney is crucial to help assert your rights and ensure that you do not end up in the worst-case scenario. Also, your attorney can ensure that you are not arrested, you remain in school, and your rights are well-protected. Attorney Alec Rose can conduct a thorough investigation, craft an effective defense for your unique situation, and coach you extensively for the hearing.
Turn to Trusted Legal Assistance
Campus sex crimes accusations are serious and could jeopardize your liberty, quality of life, personal reputation, education, professional, and future opportunities. With your career and future on the line, getting effective advocacy when facing campus sex crime allegations is crucial. Therefore, hiring a skilled Title IX defense attorney is paramount for proper guidance and to determine the best course of action.
For more than 25 years, I have devoted my career to helping students, professors, and faculty members of educational institutions defend themselves against allegations of sexual misconduct or discrimination. Using my extensive knowledge, I will coach you through the Title IX process and prep you intelligently for your hearing. Having me on your side can improve your chances of achieving the most favorable outcome in your Title IX case.
If you have been accused of sexual misconduct or a sex crime in a college or university in California, contact me at the Alec Rose Law Office today to schedule a simple case assessment. I have the reliable advocacy and personalized legal guidance you need to represent yourself during the Title IX proceedings. My firm proudly serves clients in Los Angeles, Santa Barbara, Ventura, Simi Valley, San Diego, and Orange, California.