The Costly Consequences of Ineffective Representation
April 23, 2021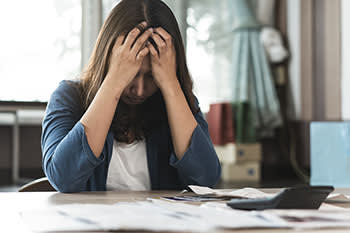 If you're charged with a crime, you don't want to end up with a defense attorney like the one in the now-infamous case of Fate Winslow, who was sentenced to life in prison for selling $20 worth of marijuana. Fortunately, Winslow was released after 12 years due to the efforts of a public interest legal group.
During his 2008 trial, Winslow — a homeless black man who suffered from addiction problems and had previous nonviolent convictions — received almost nothing in the way of defense. His attorney gave a 30-second opening statement, barely mentioned his client's name, called no witnesses, and presented no evidence.
The truth is that Winslow was selling the small stash of marijuana for a white dealer in a desperate personal attempt to raise some cash. He had $5 left for "food" when police arrested him. He was later sentenced by the judge to serve life in one of America's harshest prisons — the Louisiana State Penitentiary. He was released in 2020 thanks to the Innocence Project New Orleans (IPNO) and its efforts on his behalf.
Since Winslow's conviction, recreational marijuana use has been legalized by 17 states and decriminalized in 13 others, though possession and distribution are still federal crimes.
If you're facing a criminal investigation — or have already been charged — in or around the greater Los Angeles, California area, you want to make sure you seek the legal counsel of a criminal defense attorney who has your best interests at heart. Call me at the Alec Rose Law Office. Since 1993, I have represented more than 2,000 clients facing criminal charges and have dedicated myself to defending their rights and seeking the most favorable outcome available.
Public Defenders vs. Public
Criminal Defense Attorneys
In Los Angeles County in 2019, violent crimes occurred at a rate of 554.6 persons per 100,000 population, and property crimes (such as burglary, robbery, and auto theft) happened at an average of 2203.8 crimes for every 100,000 persons.
If you've been charged with one of those types of crimes — rightly or wrongly — you need to make sure you obtain proper legal representation. Not doing so can be costly in terms of fines, jail time, probation, and a criminal record that could haunt you for the rest of your life.
Once charged, if you opt for a public defender to represent you, you should know that public defenders often have notoriously heavy caseloads. As sincere and dedicated as they may be as individuals, the number of clients they are tasked with defending almost guarantees that they won't have the time to give your case the personalized attention it deserves. All too often, their first impulse is to seek a plea bargain rather than go to a full-length court proceeding.
A private criminal defense attorney will work to get your charges reduced or even thrown out, while public defenders typically wait for the charges to be issued before they get involved. A good defense attorney can set the stage from the very beginning for you to have all of your rights fully observed and protected. A plea bargain may ultimately be the best alternative, but not until every other legal option has been pursued, including challenging evidence and police motives.
What to Look for in a
Criminal Defense Attorney
Unlike attorneys who specialize in civil litigation and mostly represent businesses, criminal defense attorneys often work in single offices and not in large corporate settings, and they dedicate themselves to each client on a personal, individualized basis. They also are familiar with the local criminal court system and understand how different courts and district attorneys approach cases.
Criminal defense attorneys are also familiar with the way the local law enforcement departments handle arrests and conduct investigations, and thus can have a better knowledge of when to challenge evidence as illegally obtained or tainted, or even to challenge the probable cause needed to arrest you in the first place.
There is also the personal factor. A good criminal defense attorney will establish a rapport with you and consider you a partner in defense of the charge against you. You should always seek an attorney who will listen to you and take your personal fate into consideration, not look at you as being just another case number.
Choose an Attorney You Can Trust
I represent a small number of clients at one time to make sure I can give them the personalized attention they deserve. I will work with you to explain your rights and legal options. I am committed to defending your freedom and striving for the best available outcome, whether it's in preliminary hearings, a trial, or other administrative proceedings.
In addition, I am among the few who have earned the right to be known as a Certified Specialist in Criminal Law by the State Bar of California Board of Legal Specialization.
If you're facing a criminal investigation in or around the greater Los Angeles area, including the nearby counties of Santa Barbara, Ventura, San Bernardino, Orange, or San Diego, call me immediately at the Alec Rose Law Office. I will give you the personalized, detailed attention you and your case deserve.